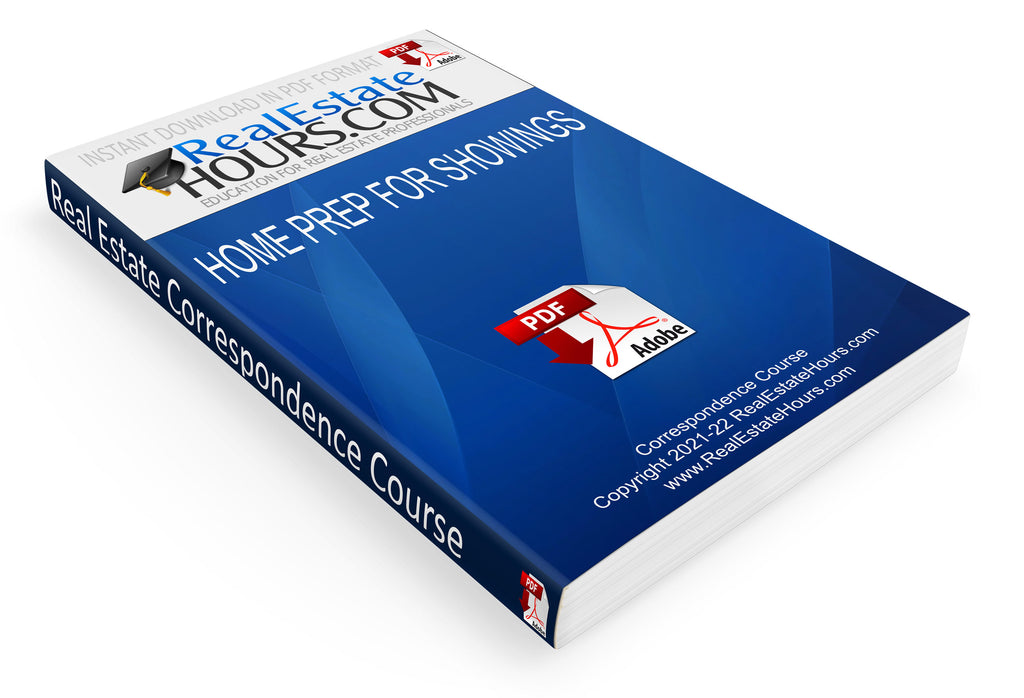 Home Prep for Showings - Certified Washington State Real Estate Continuing Education 3 Clock Hour Course
---
HOT TOPIC IN A HOT MARKET!
This course is a MUST for all Brokers whether you are a "Rookie" or "Veteran"!
HOME PREP FOR SHOWINGS
This 3 clock hour course is focused on describing what preparing a home for showing involves and how your sellers can benefit by evaluating their home to determine what improvements and changes the homeowner can complete at little or no cost.
This course includes lots of Tips for sellers on how sellers can economically prepare their home and provide safety and security during the selling process.
The pros and cons of hiring a Professional Staging Company are discussed in detail to give the sellers a guideline to follow through the process of finding a staging company that fits a seller's needs, should this option be economically feasible and of benefit to the seller.
Topics Covered in Home Prep for Showings are:
First Impressions

Curb Appeal
Clutter and Cleanliness
Final Thoughts

Introduction to Staging

Raising the Value
Speeding Things Up
Marketplace Competition
New Construction
Ways to Stage
The Staging Choice

Do-It-Yourself Staging
Professional Staging

Choosing a Staging Company

Combination Staging
Communication Tips for Sellers

Brokers Calling to Show
Brokers Calling to Preview
Brokers Calling with Offers
Public Calling
Final Home Review

Home Security

Keybox Security
Previews or Showings
Home Safety Check
Create a Seller's Guide
---
Share this Product