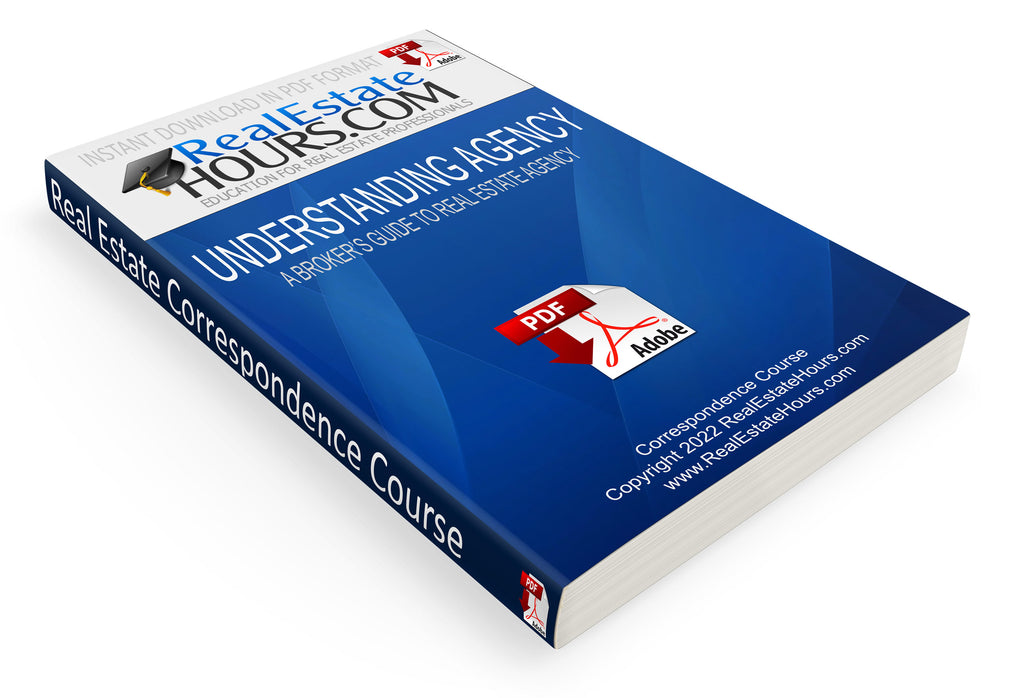 Understanding Agency - Certified Washington State Real Estate Continuing Education 3 Clock Hour Course
---
In our Washington State certified continuing education course on real estate agency, we go over important agency information every real estate broker and managing broker needs to know. This 3- hour course on agency in real estate is very easy to understand even though there is complex legal language surrounding the agency relationships in real estate. In order to make our Washington State continuing education agency course easy to digest, we have broken down the complicated language and ideas for you. Our certified continuing agency course on agency clearly identifies when to use specific NWMLS forms to protect licensed Washington State real estate brokers from a number of potential liabilities involving agency.

Our Washington State course is delivered as a pdf document for your convenience. This allows you to take this 3 clock hour course on your desktop computer or with you on any mobile device. Our Washington State certified course on agency is specifically designed to save you time and priced to save you money. As with all our state approved courses, this continuing education course comes with our promise of professional customer service and a 100% money back guarantee.

It doesn't matter how long you have been a real estate broker, this certified Washington State CE course was developed professionally to be easy to comprehend. This certified clock hour course on agency was produced by our on staff authors who have over three decades of combined real estate experience as Washington State brokers.

Topics Covered in Understanding Agency:
Agency in Real Estate


Types of Agency
Methods of Creating Agency


Documents and Forms


The Law of Real Estate Agency Pamphlet

Agency Disclosure (NWMLS Form 42 and 42A)
Buyer's Agency Agreement (NWMLS Form 41A)
Buyer's Non Agency Agreement (NWMLS Form 41B)
Seller's Representation Agreement (NWMLS Form 47)
Exclusive Agency Sale and Listing Agreement (NWMLS Form 1A and 1B)
Purchase and Sale Agreement (NWMLS Form 21)

Regulations

Agency Relationship (RCW 18.86.020)
Duties of a Broker (RCW 18.86.030)
Duration of Agency Relationship (RCW 18.86.070)
Compensation (RCW 18.86.08
Vicarious Liability (RCW 18.86.090)
Imputed Knowledge and Notice (RCW 18.86.100)
Application/Interpretation (RCW 18.86.110)
---
Share this Product