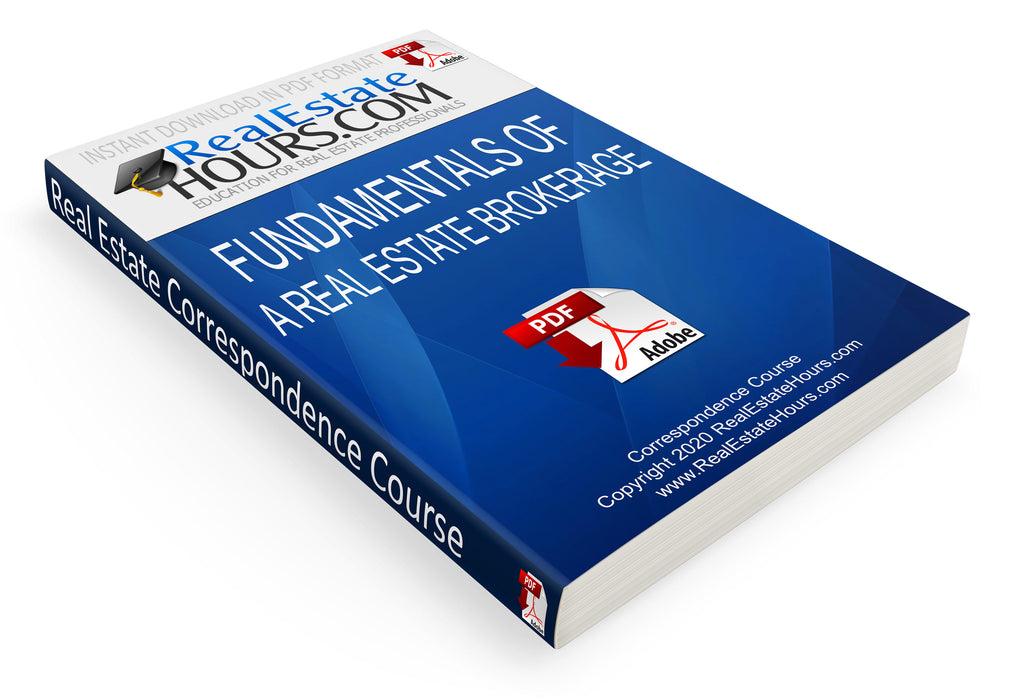 Fundamentals of a Real Estate Brokerage - Certified Washington State Real Estate Continuing Education 3 Clock Hour Course
---
Fundamentals of a Real Estate Brokerage is a 3 clock hour course. This course is designed to cover brokerages in general. The course begins with a brief review of the structure of a brokerage in regards to broker classifications. It then describes the duties of each classification and their legal obligation to conduct themselves in accordance with rules and regulations described by the State of Washington. 
In the second lesson the course then takes a quick look at the different types of brokerages one will find in the real estate industry.
Following this lesson the course then does a deep dive into all the facets one should consider when first choosing a brokerage to work with or evaluating a potential change in brokerages.
Finally the course wraps up by covering the requirements to open a brokerage. This final lesson serves to inform brokers of all the licensing and insurance hoops one must go through to open a brokerage in Washington state.
Topics Covered:

The Structure of a Brokerage


Broker Classification

Independent Contractor or Employee

Types of Brokerages


Residential

Commercial
Industrial
Land
Property Management
Specialized/Niche Market

Choosing a Brokerage


Reputation
Owner/Designated Broker
Training
Communication
Support
Market Share
Staffing
Retention
Commission and Fees
Technology
Aesthetics
Location
Affiliations
Policies and Procedures
Community Involvement


Requirements to Open a Brokerage


Licensing Requirements
Insurance Requirements
Regulatory Authorities
---
Share this Product