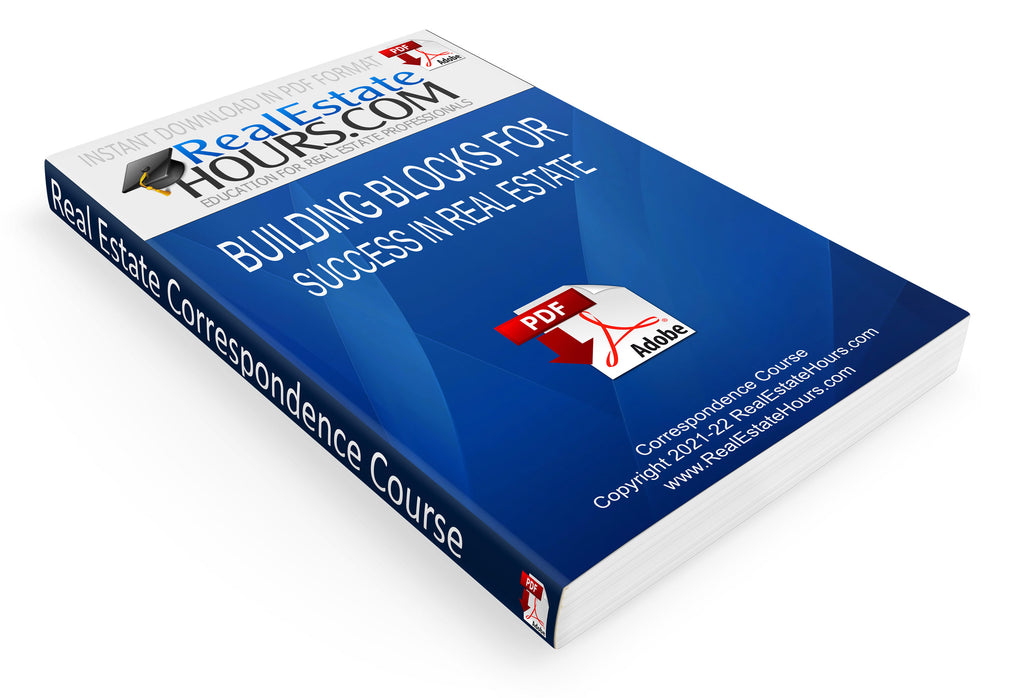 Building Blocks for Success in Real Estate - Certified Washington State Real Estate Continuing Education 15 Clock Hour Course
---
This 15 clock hour credit course is packed full of time tested real estate procedures and solid industry business practices. Review of many of the fundamentals of the industry are covered with examples and demonstrations designed to bring reality and responsibility to the forefront of what your obligations are as a Washington real estate broker.
Basic knowledge of broker and agency responsibilities are reviewed. Unexpected pitfalls are pinpointed in an effort to minimize law suits against licensees and the firms. Case studies are used to demonstrate the cause and effects of failing to recognize potential problems in transactions. 
Licensees are required to be knowledgeable concerning new legislation, regulations and laws. The constant changing of economic conditions in Washington state greatly impacts the need for increased controls by all governing agencies. 
This 15 clock hour course is absolutely the fastest way to gain the knowledge necessary to keep up with the real estate industry demands in our State.
Topics Covered in Building Blocks for Success in Real Estate
Business Practices

Specialization
The Transaction File
Earnest Monies & Trust Accounts
Educational Requirements
Out of State Transaction

Contracts

Listing Agreements
Buyer Agency agreement
Purchase & Sale Agreements
Addenda to PSA

Risk Management

General Practices and Antitrust
Agency Relationships
Contracts and Forms
Disclosure
Discrimination
Insurance

Preparing for Home Showing

First Impressions
Introduction to Staging
Do-It-Yourself Staging
Professional Staging
Combination Staging
Communication Tips for Sellers
Home Security
Creating a Seller's Guide
---
Share this Product